I am scientific journalist for the journal Expression Cosmétique.

Expression Cosmétique is bilingual French-English journal, dedicated to global information on cosmetics and fragrances.
It offers synthetic and practical information in the fields of creation, innovation and production.
I write research articles with innovative subjects and recent discoveries in the fields of Skin Biology and Dermatology.
I also write the reports of various congress and conferences or showrooms that I attended.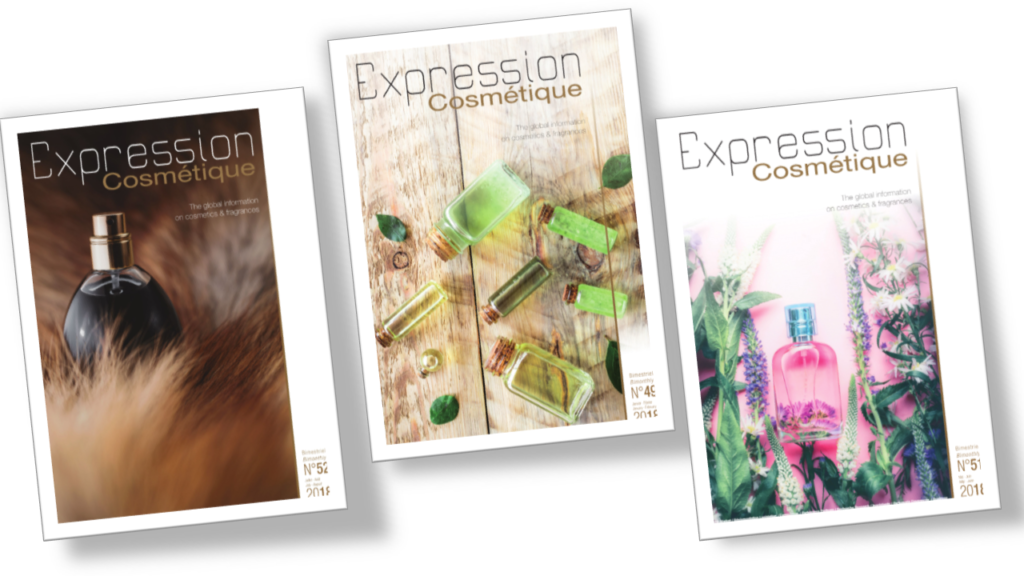 Munich brings together the flower of cosmeticians.
Reports of « IFSCC 2018« , Munich.
Expression Cosmétique EC54, November/December 2018
The exposome: new approaches to protecting the skin.
Expression Cosmétique EC53, September/October 2018
The latest scientific developments relating to the hair.
Expression Cosmétique EC52, July/August 2018
Biomimestics, nature-based innovation.
Expression Cosmétique EC52, July/August 2018
Synergic effects of low-processed natural extracts.
Expression Cosmétique EC51, May/June 2018
Preserving skin from phone waves.
Expression Cosmétique EC50, March/April 2018
The barrier function, in all its forms
Reports of « Journées Jean Paul Marty« , Paris.
Expression Cosmétique EC49, January/February 2018
IFSCC Seoul showcases holistic cosmetic.
Expression Cosmétique EC48, November/December 2017
Peptidylarginine Deminases (PADs), a new hydration pathway? Expression Cosmétique EC47, September/October 2017
Modulation of endoplasmic reticulum stress.
Expression Cosmétique EC46, July/August 2017
Pigmentation, Targeting the epigenoma.
Expression Cosmétique EC45, May/June 2017